Commercial
Overview
We understand the importance of completing your project on time and on budget....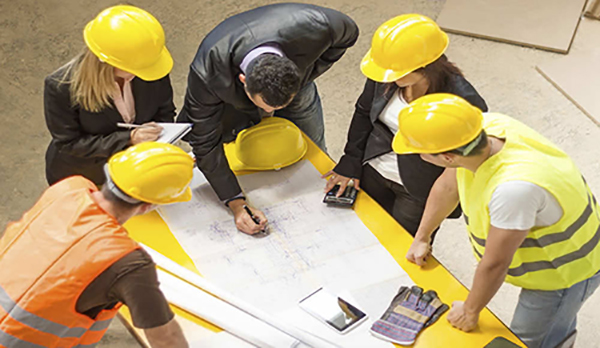 As your trusted, locally-owned and operated roofing company, Sun Coast Roofing & Solar understands the concerns of businesses in need of a commercial roof or maintenance program. After all, a commercial roof is a hefty investment.

Our commitment is to provide exceptional service, high-quality, reliable and efficient roofing systems to business owners, from full replacements to roof repairs and maintenance programs.

Safety is paramount at all times, we follow OSHA guidelines to protect our employees, our clients and our company.

We have performed small light commercial roof installations to multi-million roofing projects, for multi-family complexes, HOA's, condo associations, apartment complexes and more.

Making the decision to replace your commercial roof is a major decision and deciding on who you choose to perform the work is a crucial one. Sun Coast Roofing & Solar has the knowledge, experience, planning expertise, efficiently trained crews, the professonalism and integrity to complete your project on-time, on-budget, and of course, to your complete satisfaction.
Rules & Regulations
We ensure proper procedures and guidelines to make sure your entire project runs smoothly.
Safety First Priority
Maintaining safety procedures is paramount in order to protect our crews and our customers.
Multiple Branches
We have multiple branches across our Sunshine State to serve our customers efficiently.
Installation Process Organized
Effective planning, organizing and assessing the entire project throughout the entire installation process.
Cost Effective Solutions
We work with our customers hand-in-hand to deliver their project on time and on budget.
Industries
Served
All types of commercial platforms have trusted us with their commercial roofing project, albeit multi-million dollar project or light commercial project.
Trusted
By
A collection of the leading companies we have had the priviledge to be trusted with for their Commercial Roofing Projects. We invite you to join our esteemed customer list and enjoy our services.
Our ultimate goal is to build a strong strategic partnership with you, so we are your #1 choice for all current & future commercial roofing projects.
Let's Talk

We Stand Under Our Roofs
Five Points that define Our Reliability.
A Company You Can

Count On

Positive Results within Deadlines
100% Reliability & Guarantee
Dedicated Professional Team of Installers
Unmatched Roofing Quality & Performance


Customer Testimonials
My thanks to you and your organization for doing a great job reroofing the Ashford Harbour Townhouses. The work was done efficiently and effectively and passed all inspections without any problems.

I was president of the Ashford Harbour Homeowners Association during most of the project and I had a chance to interact with Ralph Davis the onsite manager on a daily basis. Ralph is a real asset to your organization. He kept me updated on the project's progress and inspections and he quickly responded to any problems that occurred. He addressed problems directly and effectively and I think that all the homeowners were pleased with the results. A number of the owners remarked to me how much they appreciated his assistance and the fact that he took full responsibility for the project.

Should you ever need a recommendation for a potential customer, I would be pleased to offer one. I also add again that my satisfaction is a direct result of Ralph's fine work.
Since September 2019, I have had the opportunity to work with Sun Coast Roofing and directly with its on-site Project Superintendent, Ralph Davis. As a Certified Manager of Community Associations, I work directly with numerous contractors at multiple properties, from homeowners associations, condominium associations, and resort communities. Working with Ralph Davis of Sun Coast has been one of the most pleasant and stress-free contracts I have encountered.
Ralph has made sure that there is daily communication of the work started, work completed, and plans for the following day. He has provided phone numbers and email communication for easy access to him or his immediate assistant. Any questions are answered, usually within minutes. Ralph is very clear with his team of his goals and their daily assignments and is always friendly and conversational with all our residents. As the property manager I have not had any issue that was not handled immediately by Ralph or Sun Coast.

Service and professionalism have been the best I have had the opportunity to observe and experience. Ralph and Sun Coast are in my list of ready contacts and I have recommended them to other properties and managers I work with daily.

I am available for personal comment if desired.
I have worked with Suncoast Roofing on multiple projects over the last few years and have been really pleased with the entire experience. Their sales team is helpful and honest. Their crews are always respectful and work quickly and efficiently.

I can say I would use Suncoast for any future roofing projects without hesitation.
Sun Coast Roofing handled the insurance process efficiently after Matthew hit and damaged the roof. Quickly installed the tarps to mitigate damages and followed through in a timely fashion on installing the new GAF 60mil TPO roof.

Excellent job. I would highly recommend.
This note is very late, but we wanted to say how pleased we were with the crew that did the membrane work on the roof. They were very professional and considerate the whole time while on site.

Also, the guys the came following the storm last month were equally professional and a great reflection on Sun Coast Roofing.
I bring you greetings and well wishes from the family of Tabernacle Missionary Baptist Church in Jesus Name.

The purpose of this communique is to personally thank you for the consideration and assistance you provided in the repair of our church roof. Mr. Thiessen thoroughly explained our options, and was helpful in assisting us in reaching the optimum outcome for our church.

The project was completed in a timely and professional manner, and we were able to continue our services with minimum disruption during re-roofing of the church.

Certainly I cannot close without expressing our total and complete satisfaction with the project oversight Butch Thiessen provided. He was especially helpful in answering all of our questions and concerns. He provided seamless coordination between the various trade groups associated with the exterior and interior work, which put us at ease.

Again, we say thank you for a job well done.
I am a CAM (Condominium Association Manager). Interviewed 9 companies certified in TPO roofing. Their Sales person, Chris was awesome in answering my questions. During the process he and management attended our Board of Directors meeting, on a Sunday, for a Q&A. Their professionalism was impeccable along with soothing some nervous members. Anyway, we are 3/4 of the way to completion and our new roof is looking wonderful. The workers put in a full day and a partial on Saturday. They have discovered trusses which needed repair and did so. Juan, the Superintendent, was on site to answer questions from the owners, myself and board members. Were there hiccups? Yes, a few. But Juan handled everything in stride and followed up on fixing and/or correcting. A review is an opinion which we are all entitled, good or bad. In my opinion, this company is 5 Star.

The quality is 100%, workers are expedient and professional. What was contracted was given. The cost did not vary. This company will continue to work in our community for the next 20 years helping us to fulfill our Warranty obligations.

Thanks Sun Coast Roofing! We appreciate you.