Solar
Overview
Solar is more affordable than ever and offers many benefits...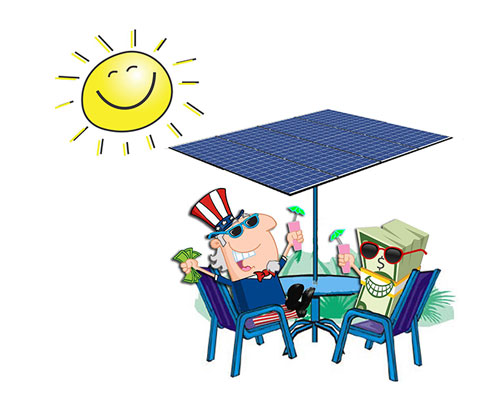 Sun Coast Roofing & Solar is excited to announce that we now offer our local communities the option to Go Solar with their new roofing project. With local, certified, highly experienced installers and affordable financing options available today, going solar for both Residential & Commercial has never been so simple.

Solar power is becoming increasingly popular due to the material cost declining over the years, not to forget the Federal Investment Tax Credit (ITC), which is currently at 26% for the current year. However, this gradually steps down and diminishes all together by 2021.

Harnessing the power of the sun to generate clean natural energy, reduce your carbon footprint, being energy-independent, all while saving money, now that is something to be excited about.

Making the switch to Go Solar has never been so simple, start putting money in your wallet, you will be happy you did.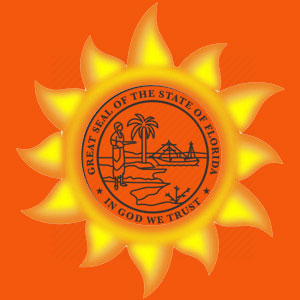 Local. Licensed. Insured.
You can rest assured knowing that we are your local, trusted roofing contractor with multiple branches to serve you across our Sunshine State.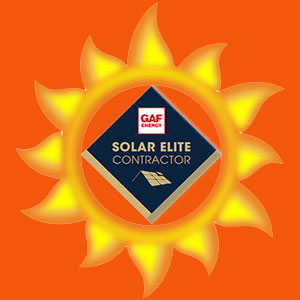 Exceptional Installers
We bring our extensive roofing knowledge and experience to every rooftop installation we have the privilege of working on.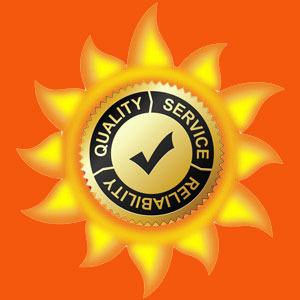 Quality Of Service
We stand behind and under our work, with exceptional warranties and a guarantee, we will not be happy until our customer is completely satisfied.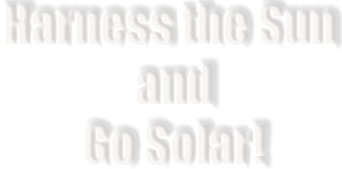 Solar
Benefits
The benefits for choosing to Go Solar are many, and here are just a few we have listed...
Return on Investment
Installing solar panels is not an expense, it is considered a lucrative investment for the homewoner, with an average Return on Investment (ROI) of 20% or greater.
Lower Energy Costs
By generating free power, even if you don't produce 100% of what you consume, you will drastically reduce your energy costs and save alot of money.
Increase Property Value
Studies show that the demand for homes equipped with solar energy systems continues to grow and they have higher property values and sell faster.
Renewable & Sustainable
Solar energy is a versatile and renewable source of energy, by harnessing the sun to create electricity it embodies the definition of sustainability.
Reduce Carbon Footprint
Solar Panels produce electricity which is completely emissions free, therefore you are reducing your carbon footprint by an average of three to four tons annually.
Silent & Low Maintenance
Solar panels are as easy as flipping a switch, completely silent, with no moving parts, so no wear and tear to worry about, completely hassle-free.
Solar Incentives
There are many State & Local incentives for adopting renewable energy along with the Federal Investment Tax Credit (ITC) which is currently at 26% for 2020.
Affordable Investment
The cost of going solar goes down every year. New manufacturing techniques have developed more compact and efficient panel designs that require fewer resources overall.
Energy Independence
By utilizing one of the world's greatest resource - The Sun, you are taking steps to become energy independent, now isn't that a great thought.
Solar
Team At Work
Professionally-Designed & Expertly Installed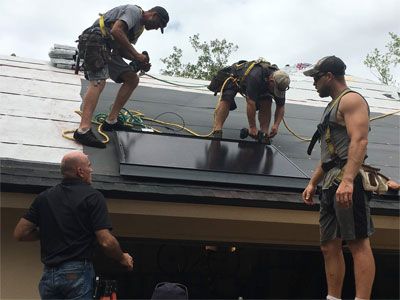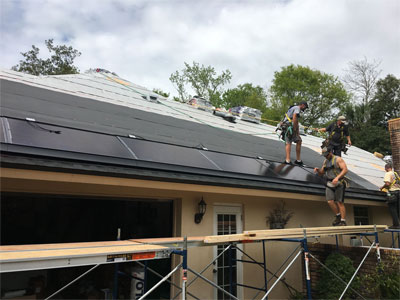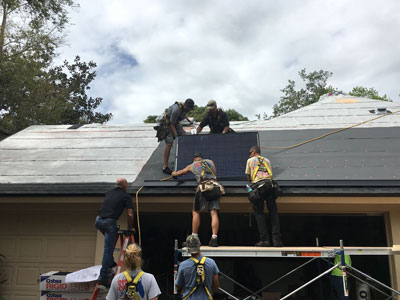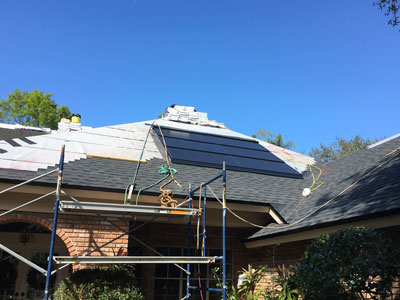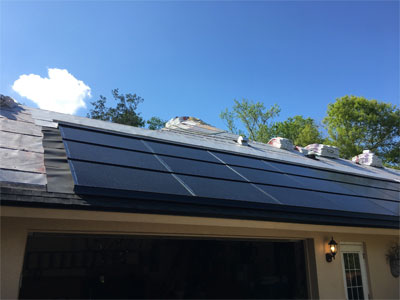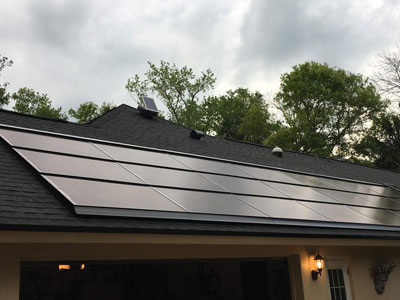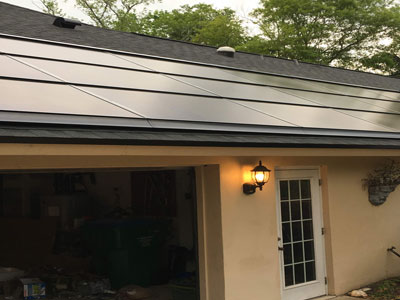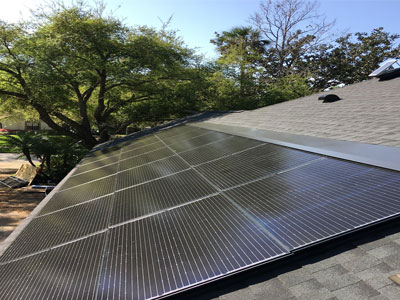 We Stand Under Our Roofs
Five Points that define Our Reliability.
A Company You Can

Count On

Positive Results within Deadlines
100% Reliability & Guarantee
Dedicated Professional Team of Installers
Unmatched Roofing Quality & Performance


Customer Reviews
I have just had my roof replaced and solar panels installed by Sun Coast Roofing. I am VERY HAPPY with the results. My roof is super good looking, very professional work was performed. There were always several workers around every day and they cleaned up after themselves every day. The workers and managers were very friendly, polite and professional.
The solar panels look GREAT. They do not look like an addition of some sort, they look like they belong there all neat and tidy rows like big rectangular islands. 3 by 7 panels on one side and 4 by 4 on another and 10 more on other parts for a total of 47. I am very pleased with everything they've done. I highly recommend them for roofing and solar.
Excellent communication and quality workmanship I have used Suncoast Roofing on three separate houses and have been completely satisfied each time. Their management team of Will and Jay were responsive and timely throughout the process. Most recently the house roof, detached garage roof, 6 solar panels and a chimney were replaced due to extensive hurricane damage. This was a complex project that they accomplished without a hitch. Their work crews were timely and performed quality work.

I highly recommend Suncoast Roofing for your next roof.