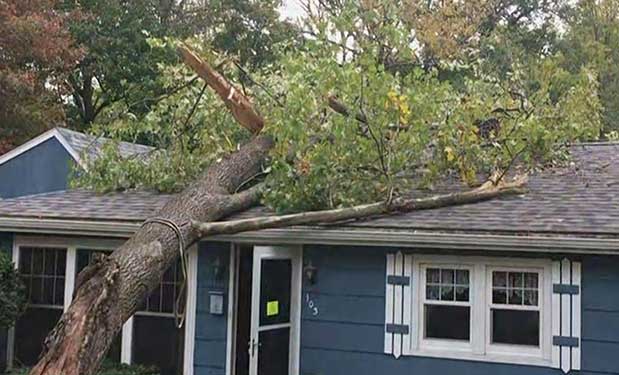 An emergency can happen when you least expect it. Whether it is caused by a fallen tree, missing shingles, or from the wrath of a hurricane, it is imperative to act quickly to protect further damage to your roof and ultimately your home.
Emergency Tarping is used to prevent any further damage, but should only be used in the event that a permanent remedy cannot be accomplished quickly. Consider it a temporary "band-aid" until your roof can be repaired or until a new roof is installed.
We highly recommend hiring a professional contractor who is licensed and insured, as attempting to do-it-yourself can be very dangerous.
Will My Insurance Pay?
For Tarping Costs
It all depends on the specific cause of the damage. If your damage was due to a hail storm or hurricane damage then it is most likely covered.

Insurance companies do require you to mitigate further damage to your home or roof. So if you know your roof has been damaged by a storm, it is important to request emergency tarping service by a professional in order to prevent your insurance company denying your claim due to your negligence.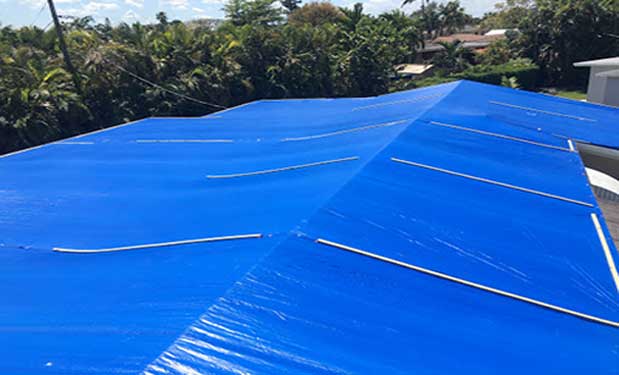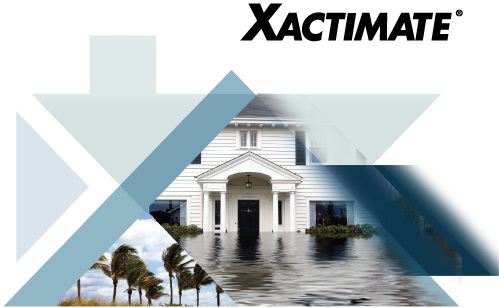 Insurance Software
Accurate, Reliable Software of Choice
Sun Coast Roofing & Solar uses Xactimate, which is a thirdy-party insurance software that Florida mandates insurance adjusters use to create your estimate.
Don't Fall Victim!
To Price Gouging
Florida Statute 501.160 states that during a state of emergency, it is unlawful to sell, lease, offer to sell, or offer for lease essential commodities, dwelling units, or self-storage facilities for an amount that grossly exceeds the average price for that commodity during the 30 days before the declaration of the state of emergency, unless the seller can justify the price by showing increases in its prices or market trends.

The law compares the reported price of the commodity or service during the state of emergency to the average price charged over the 30-day period prior to the declared state of emergency. If there is a "gross disparity" between the prior price and the current charge, it is considered price gouging.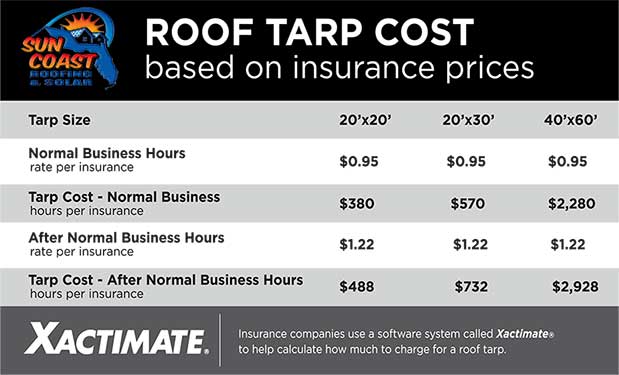 Sun Coast Roofing & Solar performs Emergency Tarping Service on a prepaid basis only.