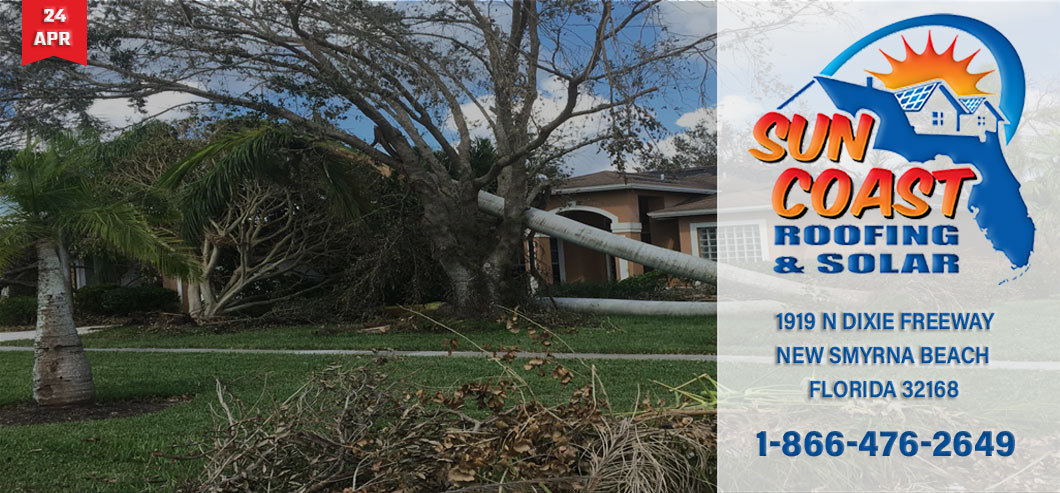 While insurers are encouraged to file their insurance claims in a timely manner after a weather event, sometimes damage is not discovered until long after the storm has passed. The deadline for filing a Hurricane Irma insurance claim is September 10th, 2020.
It's not too late to file insurance claims - Florida Statute 627.70132 - states that affected parties must notify their insurance company in regards to claims for hurricane-related loss or damages within three (3) years from the date the weather event made landfall.
Irma made landfall on September 10, 2017, with us approaching the final year to submit a claim, we encourage all homeowners to request a roof inspection to assess whether your roof has sustained any hurricane-related damage.
As a homeowner, it is extremely hard for you to see any damage to your roof, due to proximity. At Sun Coast Roofing & Solar we specialize in insurance claims, our specialists will assess the damage and be there with you through the entire process, they will advocate for you and make sure you receive a fair settlement for your roofing needs.
The clock is ticking. Call Now!
"Pumpkin" has walked and taken a few naps on many a roof and has been around the roofing industry for many years now. She is assisted by Admin (H. Watson, Consultant) who specializes in accounting, web development, DB design & implementation, seo and network security. Knowing that blogs are an important factor to any website content, together we create blogs to deliver useful information that is relevant to Sun Coast Roofing & Solar's customer base.
Author Related Posts: