Type, System &
Style
There are many options available for you to choose from when considering your new roof.
Owning a home for many people is their most valuable investment. Through the years many will change the exterior color of their home or upgrade their appliances a couple of times, but when it comes to their roof most homeowners will replace their roof only once, so the choices you make today for your roof are important as you must live with your choice every day...
The decision to have your home re-roofed is a major one, not only is it one of the most expensive improvements to your home, choosing the right contractor for your installation is an important one.
Decision #1: Contractor Sun Coast Roofing & Solar is your #1 preferred choice. As you check out our website you will see we have exceptional accreditations and credentials, many years in business, convenient branches to serve you, excellent customer satisfaction rating, and we are local, licensed & insured.

Decision #2: Type Based on the type (shape) of your roof, the architectural style of your home, and the amount you want to invest in your roof, will be a determining factor in deciding what type of roof system is best suited for your home and your pocket book.

Decision #3: System With your budget in mind, there are many roof systems to choose from, asphalt, metal, tile, ceramic, shake, slate and so much more. We will outline below the (3) most popular systems, along with the pros & cons of each.

Decision #4: Style The final decision is the fun part but a crucial one, as you are investing alot of money in your new roof and the style and color you choose will be with you for a long, long time.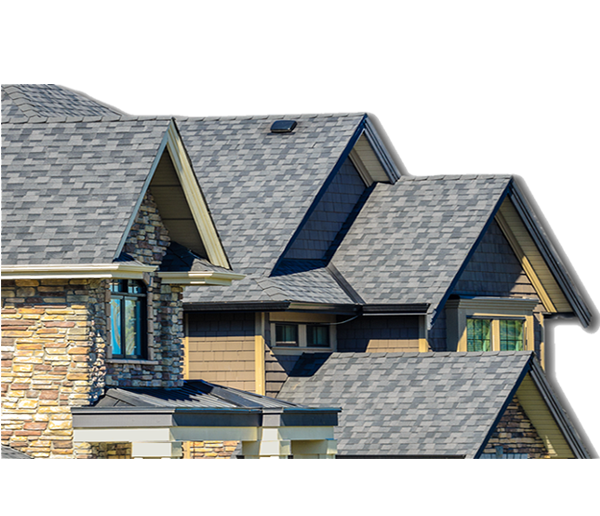 Asphalt
Asphalt shingles by far are the most popular roof in America, manufactured with ceramic coated granules adding UV Protection, durability and longevity to an asphalt roofing system. Asphalt shingles not only are reliable and affordable but they offer a plethora of styles, colors and designs to choose from...
Pros & Cons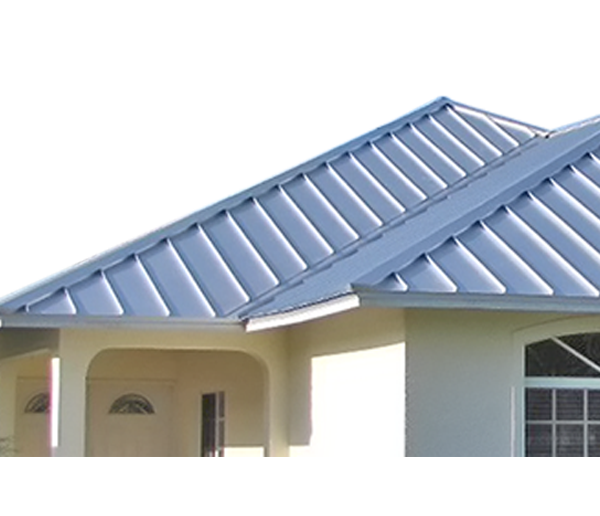 Metal
A Metal Roof system can be an attractive option for you due to their durability, safety, minor maintenance, energy efficiency and longevity. While metal roofs are less common than asphalt roofing, they are increasing in popularity as metal roofs can last 40-70 plus years depending on the metal material chosen...
Pros & Cons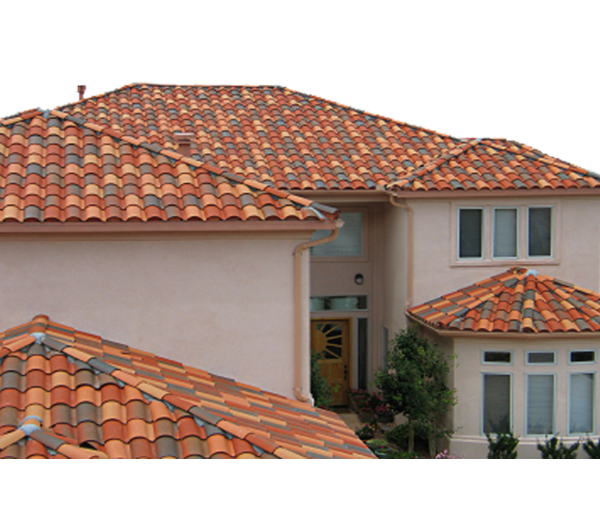 Tile
If unique style and authenticity is what you are looking for, then tiles can be a sound choice for your home, especially for a lifetime home, as tile roofs with proper maintenance can last over 100 years. Produced in many forms — clay, ceramic, concrete, slate, to name a few, providing beauty and charm, and most definitely longevity...
Pros & Cons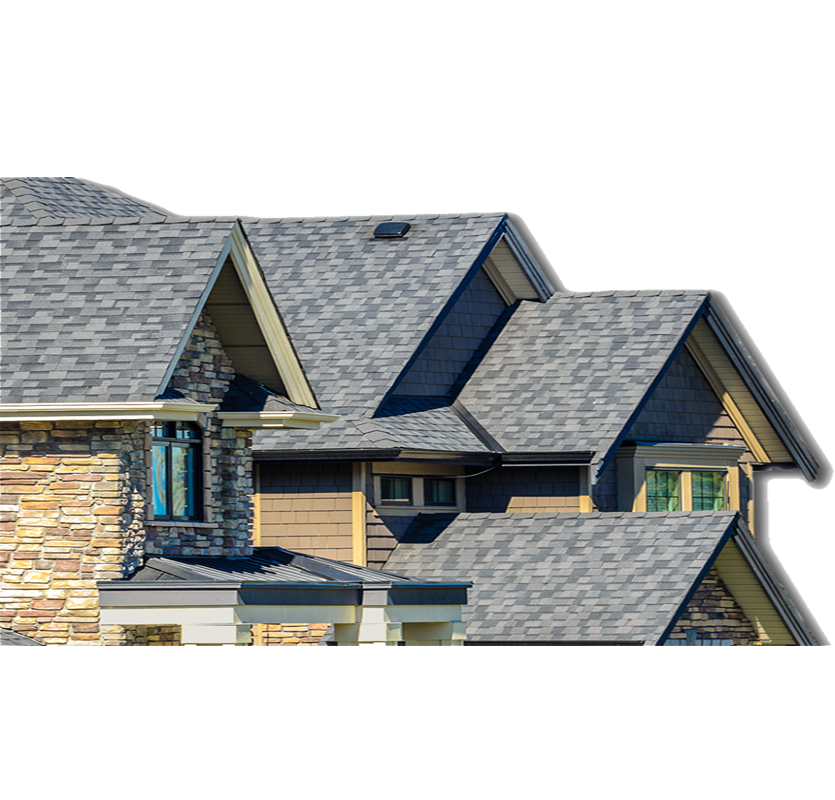 Asphalt Roofing Systems are the most affordable, and easiest to install. While they aren't as durable and long-lasting as some of the more expensive roofing materials available including metal, slate, or clay, asphalt shingles can provide effective protection and an attractive look at a fraction of the price. If you know this is not your lifetime home, then this would be a budget-friendly option.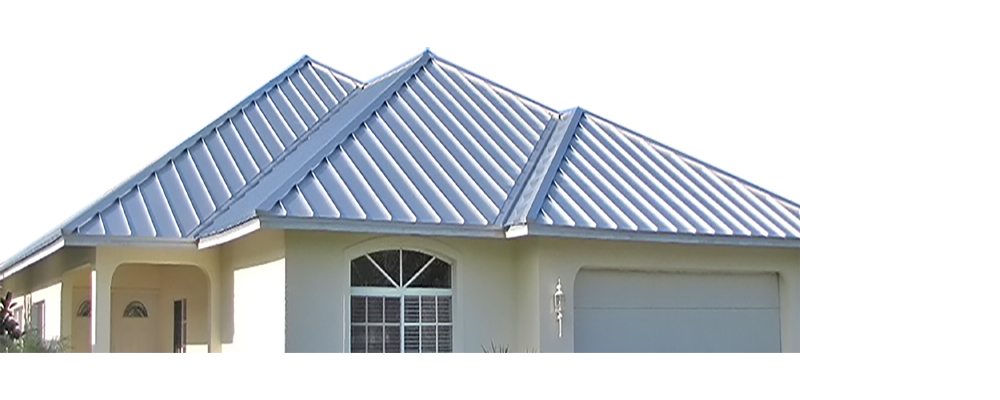 Metal Roofing Systems have quadrupeled its market share over the past decade and is one of the fastest growing segments for Residential roofing proving to be a clear sign that more and more homeowners and contractors are growing aware of the benefits that Metal Roofing has to offer.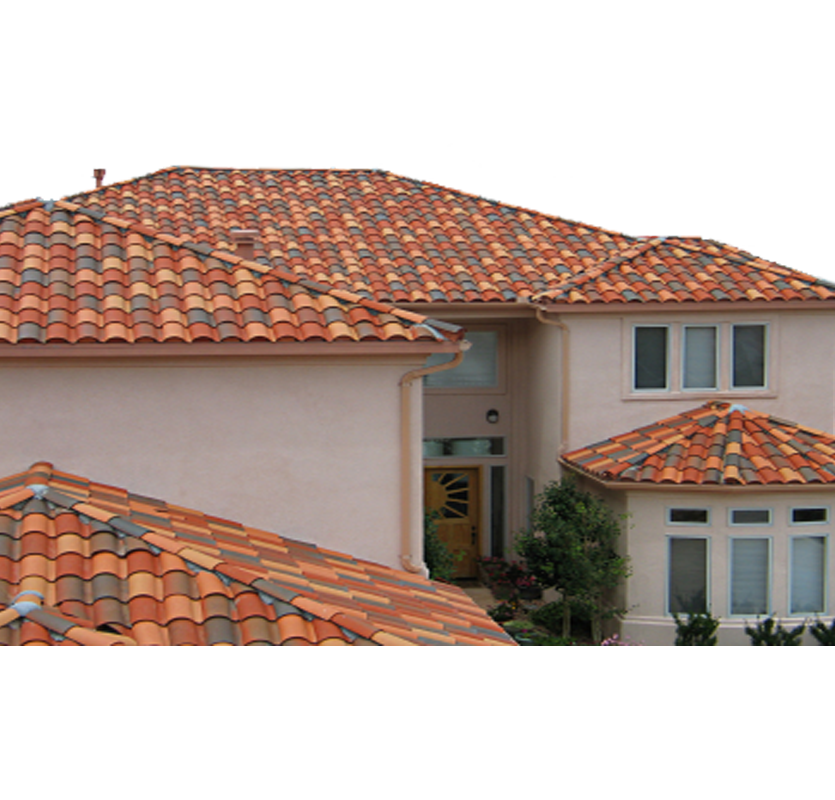 Tile Roofing Systems have been around for centuries, and most will outlast the structure that they are installed on. Tile roofs are able to stand up to our Florida weather as they are able to sustain strong winds and hail storms. Due to their excellent durability you will find the warranties exceptional. You can mix and match colors to create a roof that is uniquely your own.
Frequently Asked
Questions
Here are a few most common questions asked and answered
Choosing the right roofing material, style and color for your roof are crucial decisions for the homeowner as it will have a significant impact to the overall curb appeal of your home as well as contribute to the value of your home...
With so many roofing materials to choose from, doing your homework is essential for such a large investment.
Q. How important is the style and color of my roof?
A. According to the National Association of Realtors, 91% of Realtors report that the color & style of a roof is important to the overall curb appeal of a home and 83% of Realtors state that homes witha more stylish roof are easier to sell.
Q. How do I choose a color for my new roof?
A. First and foremost, on choosing your roofing color is personal preference as you the Homeowner are the one who must live with your choice every day.

Second, look at the accents of your home. Such as, the exterior color of your home incuding trim, shutters and door etc.
Q. Should I choose a lighter color shingle for energy efficiency?
A. Lighter color shingles do reflect the sunlight while darker colors absorb the sunlight creating more heat in the attic. However, this should not be the deciding factor when choosing the color of your roof. If your attic is propery ventilated then the difference in energy costs is minimal. Choose the color that aesthetically compliments your home
Q. So many colors, styles and designs to choose from, how do I decide?
A. Re-roofing your home can be a daunting task and most probably your largest investment to your home. Sun Coast Roofing & Solar professional estimators are here to assist you in your decision process. They will meet you at your home and address all your roofing concerns, assist you with the design process and provide you with an honest estimate for your roofing project.
So, what are you waiting for, let's get started designing your new roof, give us a call.
The Last Roof You'll Ever Need!