Storm Damage
Overview
We provide repairs/inspections and document Scope of Work required to simplify the process, so you can hold your insurance company accountable for the fair settlement that you deserve....
Recovery after a storm can be a long one. Many homeowners will be filing an insurance claim which can be a daunting task and intimidating. Let Sun Coast Roofing Services inspect and provide Scope Of Work required by law so you can focus on recovering and rebuilding from your loss.
Extreme weather events such as a named hurricane or torrential hail storm can cause much damage that may be overlooked, as it may not be visible to the naked eye, and may cause you potential problems down the road. Sun Coast Roofing Services provides a free inspection to make sure your claim is accurate for all damages endured.
Leaking roofs can cause alot of damage and may have been overlooked by your insurance adjuster, as they may only report what is visible on the outside. Many times water intrusion can happen later, even with just a few missing shingles. Sun Coast Roofing Services will do a thorough inspection, to find any and all damages.
Even if you have received your claim settlement and you feel that it is not fair to cover the damage, don't despair. Sun Coast Roofing Services has formed strategic relationships with Insurance Claims Adjusters and Legal Representation in the event you did not receive the settlement you deserve.
Ninety percent (90%) of homeowners accept the first offer that their insurance carrier gives them, which is very concerning to us. Sun Coast Roofing Services has experienced insurance companies giving lowball offers that are laughable, we will argue the Scope of Work required by law to make sure you receive the work required so you get the roof you deserve.
Tactics are used by many insurance adjusters to wear you down. They will delay, deny or underpay your claim in order to save resources, as they don't work for you, they work for the insurance companies. At Sun Coast Roofing Services we know roofs, so we will document Scope of Work required, so you can wear them down until a fair settlement has been reached.
Legal representation is also available in the event that your Insurance Carrier does not afford a fair settlement for your roof damage. From time to time, homeowners may experience an unjust denial to a claim. Don't fret! Sun Coast Roofing Services has partnered with the best experienced lawyers to fight for your rights if your claim has been unjustly denied.
Estimates submitted to your insurance company are required to be detailed and outlined with line codes for each item claimed. Xactimate software, is a third-party software that Florida mandates that insurance adjusters use. Sun Coast Roofing Services uses the same software to create accurate, detailed, and professional-looking Scope of Work quickly, allowing for a smoother, quicker claims cycle for you.
Settlement of a claim is often fraught with disagreement as to what is fair and reasonable in achieving the goal of restoring the contractual rights of the insured. Sun Coast Roofing Services prepares a well written estimate representing our negotiating posture and explains our opinion of the right corrective course for the insured.
Sun Coast Roofing Services has exceptional sales consultants/estimators on staff who work tirelessly in providing Scope of Work required to ensure you receive the full work you deserve. There approach is truly:
We Were There

Before|During|After

The Storm
And we will be right here for you in the event of another storm crossing our path, to restore your home and fight for your insurance rights.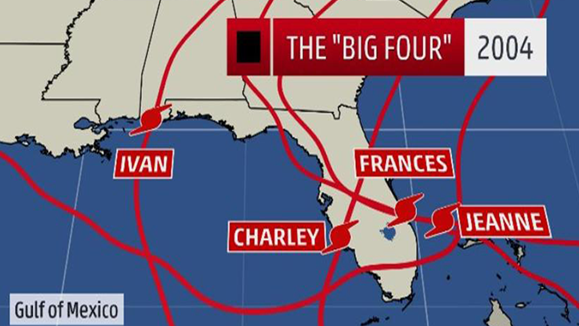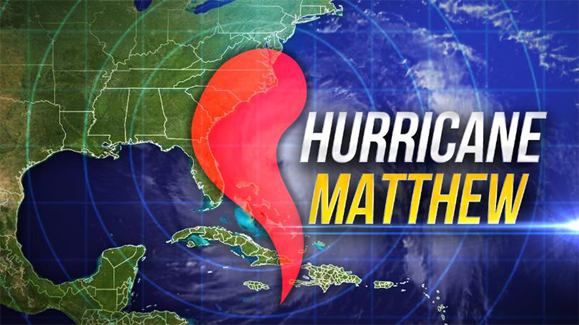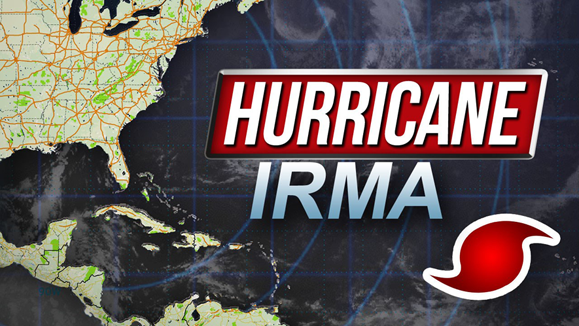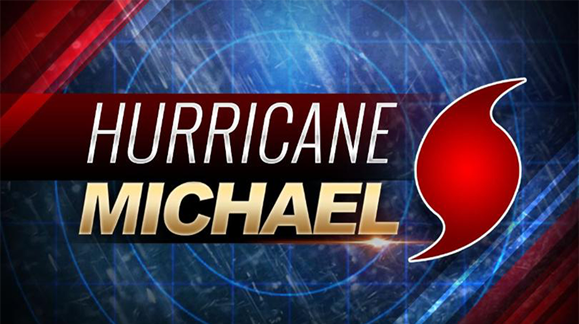 Our Dedicated Storm Damage Team
We encourage you to make the right decision. Call Sun Coast Roofing Services. We are here. We will not abandon you in your time of need. We have multiple Storm Damage Communicators on staff to handle all your roofing inquiries. We will work tirelessly to ensure you receive the roof you deserve. Just take a look at our reviews!

Customer Reviews
From the moment we got Sun Coast Roofing involved with our claim, things moved quickly and efficiently. The shingles we picked matched the color of our home perfectly. The roofers were very respectful of our property and made sure all debris was cleaned up before they left. We highly recommend this company!
Sun Coast rep Eric Johnsa showed up in my neighborhood right after hurricane Michael had torn most of my shingles off. He offered me great advice and a way to replace the shingles very quickly. I signed a contract and he did the rest. The roof, which is huge, was replaced in a few days with very professional quality. I am very satisfied with Eric and the whole process. If you are in need of a roof, I recommend them completely.
From the initial call for an estimate and Eric coming out promptly, to the Insurance Adjuster coming and Will meeting them here, to the 2 day work crew stripping and replacing our roof- I cant say enough good about the Sun Coast Team! They answered all our questions and the work crew was quick and thorough and the clean up was fast and thorough. I cant say enough positive feedback about Will and his professionalism and patience with us during this process and guiding me each step. I recommend Sun Coast to anyone needing a new roof!!!!!
Working with an architect-public adjuster team for close to 24 months after Matthew (October 2016), I was unable to get the estimates needed for my insurance company to adequately fund my roof replacement.

Hearing good things about SunCoast from a reliable source, I contacted SunCoast, who arrived the following morning to assess the scope, and then a day later SunCoast arrived again with the detailed estimate needed to begin the process.

Spearheading the upfront claims effort would be Mr. Eric Johnsa who engaged directly with my insurance company where, to date, the funding provided by my insurance company has not only doubled, but where SunCoast continues to present the details for further funding required to do this job right.
Having to manage through Hurricane Michael, has been quite challenging. We met Eric Johnsa about 1 week following the hurricane. He had stopped by our home from a neighborhood referral. He was very compassionate, kind, and up most professional. We decided to sign our roofing contract to Suncoast.

Through out the entire process, we had assistance with our insurance, ALWAYS responded to our text messages and email promptly. I have never worked with a contractor professional such as Eric. He would be an awesome manager of sales and service. the roofing team were hard working, polite, meticulous with the clean up as well as covering our landscape. I was very impressed with the roof and how clean the lines are.

I can't say enough positive things about Suncoast, we had the best experience. Chuck Peterson, the manager does a great job selecting and managing his team!!!
Sun Coast Roofing came through for me. I received a non-renewal notice from my insurance carrier and after researching various options, found out that my only option was to purchase a new roof. I requested three quotes for the new roof. Even though Sun Coast wasn't the cheapest of the three quotes, I decided on them because they showed a high level of interest with my project and gave me assurances that the other companies did not. One of those assurances was that I would be able to file a claim with my insurance company and have one of my two roofs paid for. Butch Thiessen was my estimator/project manager and guided me through this process. He was very knowledgeable about the insurance process, new how to communicate/handle the insurance claims managers, and was always accessible for me to call at any time. Once I filed the claim Butch took over the process while I sat back and relaxed. The insurance ended up paying exactly what Butch had estimated at the beginning of the project. This saved me several thousand dollars. In addition to that, the project was completed in time so that my homeowners policy was not cancelled (and I didn't provide Sun Coast with a lot of time). On top of that I have a beautiful, savvy new roof with a great warranty. Thank you Butch and Sun Coast Roofing for really coming through and treating me as if I was your only customer! I will definitely be recommending Sun Coast to whoever crosses my path.
Replacing the roof is one of the things about maintaining an aging house that most homeowners dread. They have heard horror stories about cost overruns, delays in completion and shoddy workmanship. Sadly, too many of these stories are true…but NOT with Sun Coast Roofing! Our roof was 35 years old and badly damaged by last year's record hailstorm. When we finally decided that we had to bite the bullet and replace the roof we asked friends and neighbors for recommendations. To our surprise, almost all of them said the same thing: call Sun Coast Roofing. So we did. Our roof was carefully examined and photographed by Eric Johnsa. Later Will Redmond provided a detailed visual summary about the amount of damage and where it was located and how it would be repaired. He worked as an intermediary between us and our insurance company to get us the proper coverage payment from our homeowner's policy. Great job, Will! There was no question that went unanswered nor was there a detail that he missed. Will made us amateur roofing experts by the time he was done! Our roofing work crew worked like a fine oiled machine. Removal of the existing tiles and repair of the damaged plywood base was completed in just a few days. In just over a month we were the proud owners of a home that regained the beautiful look it had when we originally bought it. Retiling a roof is certainly a job that is hot, tedious and dangerous. Nevertheless, these gentlemen were considerate and the crew took great care to maintain a clean worksite: at the end of each day they policed the work area to make sure all broken tile pieces and stray roofing nails were removed. A few days after the job was complete, we had an intense thunderstorm and noted that one of our new skylights were leaking slightly. We called Sun Coast and within an hour the crew leader returned, located the leak and fixed it promptly. Will made sure to contact us after another week to confirm that we were please with the results (and we were). Now that's what you call "service"! So if you want to want to make your roofing experience a good one, put your trust in Sun Coast.