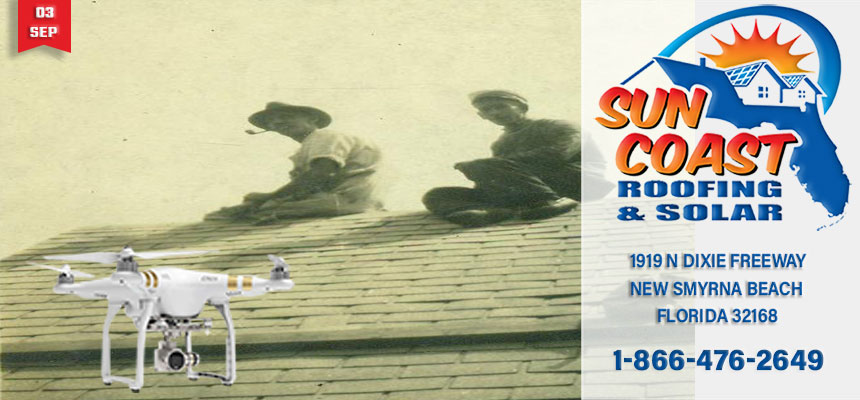 When I was 15 years old my father who had his own roofing company, invited me out to work on one of his projects in the summer vacation period to earn some extra money. I was pleased to go, I needed the money but I was ill prepared for how difficult and physically demanding this kind of work was.
My father worked in the industrial sector roofing new factories, shopping malls and the like, all new work. On a new project he and his team would arrive at a newly constructed steelwork framed building on a muddy site with little or no amenities and begin to lay the bones of a new roof installation.
These factories were clad in 8ft long concrete/asbestos sheets (illegal now) and the men would sling a sheet over their shoulder and would negotiate a trek up a 40 ft long wooden pole ladder and then drop his sheet onto bare steelwork trusses to be attached by a "fixer". He would then descend down the ladder to load another sheet and this work went on all day long. The men would occasionally stop halfway up the ladder not to catch a breath but to have a smoke. With the sheet perfectly balanced on their shoulder they would take a pouch from their pocket,roll a cigarette , take a puff and carry on.
The holes in the sheets were drilled by hand with a hand brace, the mitres were cut by hand, no power tools of any kind. Eventually power tools arrived so life became a whole lot easier although the 40 ft pole ladder always beckoned. These days we have battery powered drills, saws and a host of gizmos to speed things up. cranes load the roof with materials, problems can be identified with a cell phone picture and relayed back to the office. Roofs can be measured by satellite from outer space for heavens sake!
It amuses me to picture my father sitting on a roof, stopping to have a smoke when he hears a buzzing sound, looks up as a drone hovers beside him, the drone seems to look and wonder what on earth this human is doing - and then flies on.
Give Us A Call for a Free Drone Inspection!
Cavan "Fitzy" is our seasoned sales consultant, who is also our company jokester. He has much experience in the roofing industry and you may find his blogs have a little humor written in to them and quite possibly a hint of british verbiage.
Author Related Posts: