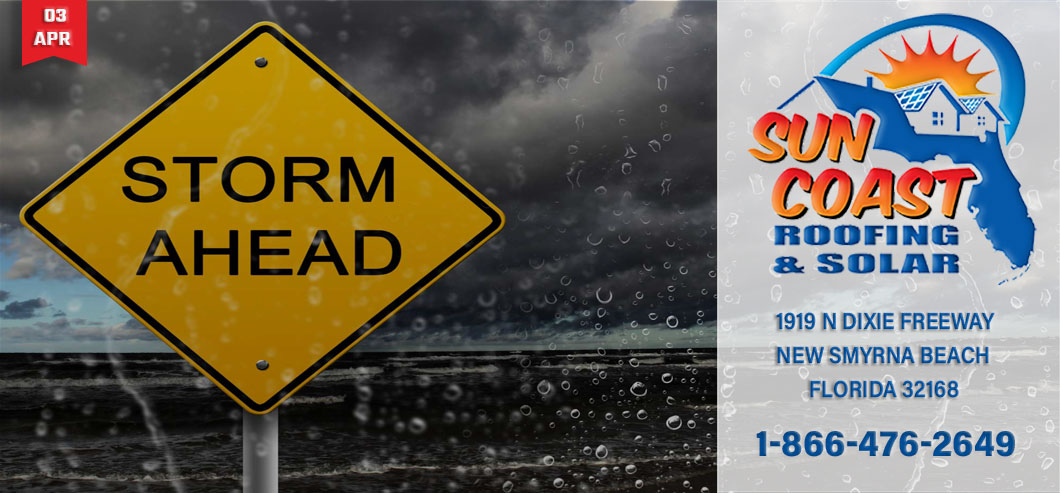 What happens when your roof sustains damage due to hurricane, hail or wind damage and you want to put a claim in with your insurance company?
The first thing you'll be told is "get three estimates and send them to us". Immediately after a hurricane have you tried to get three roofing companies to come out and give you an estimate! Bottomline, you don't have to get 3 estimates, you can choose your roofing contractor of choice.
You might eventually get them to come out after 2 months - 3 months even longer and if it takes that long for an estimate you can be sure the re-roof itself could take up to a year to put on by the time you have gone through all the battles with your insurance Company.
Of course, the insurance company is going to take the lowest of the 3 quotes and then ask their own preferred contractor if they can do the job for less than that, and that contractor is probably the brother-in law of a girl in accounts receivable department!
So, the poor homeowner ends up getting a sub-standard roof.
If you had a Mercedes and got into a fender bender you wouldn't take it to some back street mechanic and get the repairs done on the cheap, you would take the vehicle back to Mercedes and feel safe and confident that the work was being carried out properly, so why should the insurance company let the lowest bid contractor put your new roof on?
Now we get to the Good Stuff!
Not many roofing companies have their own In-House Roofing Insurance Specialists - WE DO
In the event you may wish to file an insurance claim to get your roof paid for - Sun Coast Roofing will contact your insurance company (with your permission) and deal with the whole claim process. We will attempt to get the roof paid for by the insurance company, you will be required to pay your deductible (that's the law) but we will be more successful than the homeowner because our insurance specialist knows what the homeowner is entitled to.
After a hurricane the insurance companies must hire insurance adjusters, usually out of state because they don't have enough of their own, these out of state adjusters are not familiar with Florida codes so they under-estimate the claim.
Regarding the claim itself - the insurance company will immediately say "whatever the claim is we are going to depreciate it because of the age of the roof". We will argue, will you then depreciate the value of the Homeowners premiums also? "Oh no, we don't do that".
The average American will spend approximately $120,000 in premiums over a 20-year period - but when going back to the insurance company to ask for funds for a new roof - the battle begins.
If damage to the interior was sustained, we can also claim that back too, we have our own Construction Service Division who can deal with all internal works and repairs that will also be paid for as part of your claim.
What does this service cost the Homeowner?
ZERO. Fighting the insurance companies for your rights is a service that we offer totally FREE. Why? We obviously want you to choose Sun Coast Roofing Services to perform the work, so we are in effect helping ourselves, but this relieves the homeowner of fighting the big insurance companies alone, dealing with finding a good roofing contractor and searching for someone that can take care of all the internal remedial work.
That's It Folks! - Call Now!
Cavan "Fitzy" is our seasoned sales consultant, who is also our company jokester. He has much experience in the roofing industry and you may find his blogs have a little humor written in to them and quite possibly a hint of british verbiage.
Author Related Posts: