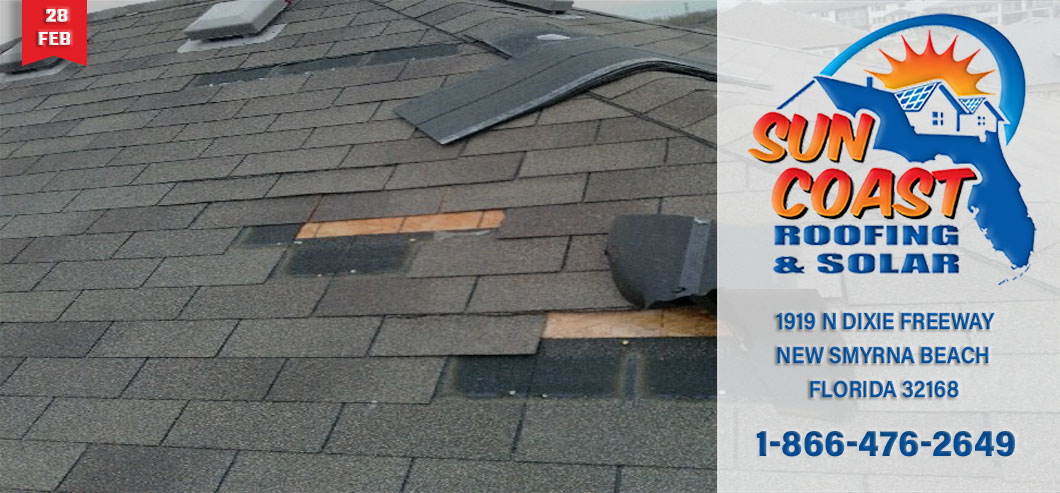 Do you know about the Florida 25% Rule?
Your insurance company sure does not want you to know about it. The 25% rule can have a major impact on how much you can claim from your insurance company after an event, such as a hurricane or even a hail storm.
As a homeowner, it is important to understand the "Florida 25% Rule" as it pertains to roofing. To be more specific:
2017 Florida Building Code - Existing Building, Sixth Edition

CHAPTER 7 ALTERATIONS—LEVEL 1

706.1.1

"Not more than 25% of the total roof area or roof section of any existing building or structure shall be repaired, replaced or recovered in any 12-month period unless the entire existing roofing system or roof section is replaced to conform to requirements of this code."
This means, quite simply, that if 25% or more of your roof is damaged by a storm, you may be entitled to an insurance claim settlement for a new roof. Since there are so many homes in Florida that have been damaged by hurricanes, high winds, and tropical storms in the past 3 years, it is important that you get a FREE roof inspection today by a trained expert. This is the first step in getting a new roof paid for by your Insurance Company. If you think you may have roof damage, call us first - we may be able to help.
This Florida 25% Rule applies to shingle roofs, tile roofs, flat TPO roofs, mod bit roofs, and metal roofs. If you think your roof may have been damaged by any storm - whether or not it is hail damage, wind damage, or hurricane damage - call us today and get a FREE drone picture of your home with every roof inspection.
It is not too late to file an insurance claim for damage from Hurricane Irma. The deadline is September 10th, 2020.
Don't Wait - Call Us Today!
Eric first started in the roofing business in 2006, in New Orleans after Hurricane Katrina. He has earned a variety of Certifications over the years, namely Certified Advanced User on Xactimate, Certified by the IICRC as Water Damage Remediation Damage Technician, Certified by the IICRC as Fire/Smoke Damage Technician, Certified Mold Inspector, and Certified Lead Paint Inspector. His primary area of expertise lies with Insurance negotiation work.
Author Related Posts: