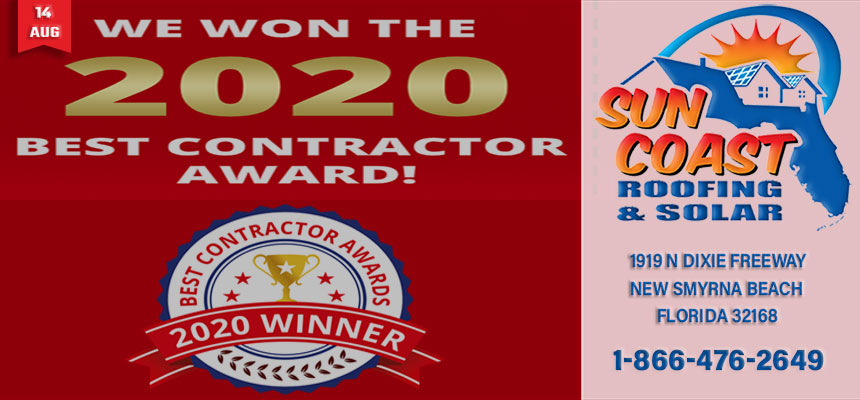 Sun Coast Roofing & Solar Wins 2020 Best Contractor Award
The Best Contractor Awards judging panel of industry specialists honored Sun Coast Roofing & Solar with the 2020 Best Contractor Award for their outstanding service and craftsmanship over the last year.
Competition for the award was high due to the number of home service companies popping up in this growing economy. Several of these companies stood out from the crowd, but Sun Coast Roofing & Solar came out on top.
Partnering with only the best in the business, the Best Contractor Awards works with one winner in each major city throughout the country. This winner is selected annually and receives various perks including an exclusive business listing on BestContractorAward.com.
The Best Contractor Awards wishes the best for Sun Coast Roofing & Solar in the 2020-2021 season and sincere congratulations on their winning of this prestigious award.
"Pumpkin" has walked and taken a few naps on many a roof and has been around the roofing industry for many years now. She is assisted by Admin (H. Watson, Consultant) who specializes in accounting, web development, DB design & implementation, seo and network security. Knowing that blogs are an important factor to any website content, together we create blogs to deliver useful information that is relevant to Sun Coast Roofing & Solar's customer base.
Author Related Posts: