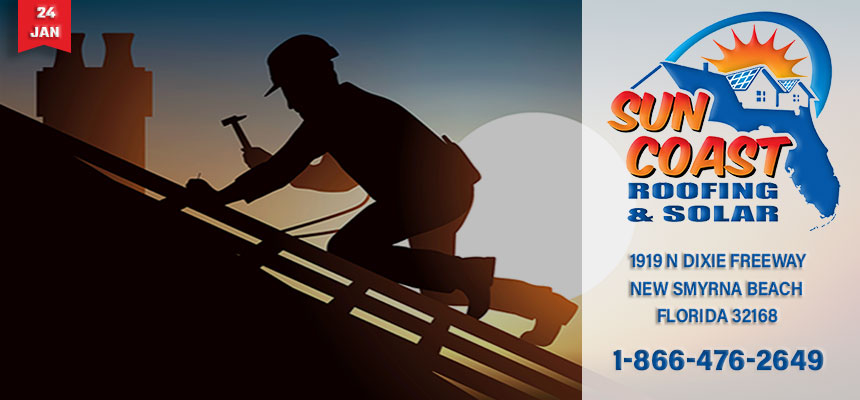 Roofs protect us from external forces of nature, keeping us safe. However, the same forces of nature, from which the roofs protect us, also damage the roof, which leads to its gradual deterioration. Eventually, to restore the structural integrity of the roofing system, we either have to get the roof repaired, or get it completely replaced with a new roof.
Both of these jobs require the services of a roofing contractor. But, that doesn't mean you should just hire the first roofing contractor, who knocks on your door. You need to find a reliable, trustworthy and honest professional who can do the job to perfection.
This begs the question:
How to Choose a Roofing Contractor!
Ask For The License
When choosing a roofing contractor, you should always start by verifying if the contractor is licensed or not. Many states require contractors to be licensed. A professional license help ensures that the contractor has the required expertise to do the job. However, not all states impose such regulations. For more details, consult your local licensing authority.
Ask for Certifications & Memberships
Certifications and professional association with a renowned body, adds credibility to the practice of a roofing contractor. There are many roofing product manufacturers that offer factory certifications, while the Better Business Bureau help locate contractors who are reliable and trustworthy. Shortlisting roofing contractors, based on certifications and memberships, can help in the hiring process.
Seek Out Reviews & Referrals
The standard practice, to finding a reliable roofing contractor, is to reach out to people in your social circle and ask for referrals.
Although, this practice is fine, but not always productive.
Not often do people have a social circle, extensive enough to help them out. As such, you can search for the referral sites, walk through the testimonials of the shortlisted contractors, visit their social media page (if they have one) or simply ask the contractors themselves to provide you with a list of their referrals.
The Contractor Should Be Insured
Roofing projects are complex, involving practices that carry the risk of accidents. These accidents can sometimes result in serious injuries. As a project stakeholder, you need to be protected in the event of a potential roofing accident. This can be made sure by verifying the contractor's certificates of insurance.
Inquire About the Workforce
When hiring a roofing contractor, you should always inquire about the workforce that the contractor employees. This gives you an idea if the roofing contractor is well equipped in terms of human resource to complete the project on due time, delivering highest levels of quality standards.
Make an informed decision when it comes to choosing a roofing contractor for a repair or re-roofing project. Your choice, apart from the materials you use, would ultimately decide the reliability and durability of your roofing system.

The Smart Choice is Sun Coast Roofing & Solar
"Pumpkin" has walked and taken a few naps on many a roof and has been around the roofing industry for many years now. She is assisted by Admin (H. Watson, Consultant) who specializes in accounting, web development, DB design & implementation, seo and network security. Knowing that blogs are an important factor to any website content, together we create blogs to deliver useful information that is relevant to Sun Coast Roofing & Solar's customer base.
Author Related Posts: