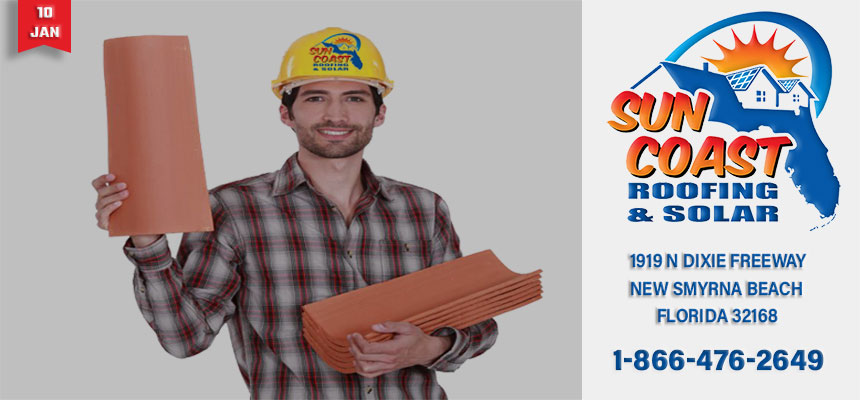 So finally, you have decided to install a new roof for your home. With the decision, comes the conundrum that which type of roof should you select for the re-roofing job.
This post, will look at the three most popular types of roofing material in detail, covering their pros and cons, to help you make an informed decision.
They are the most widely used roofing materials, currently available in the market. Asphalt shingles come in different types, sizes, colors and styles, and it is this luxury of selection on offer, that makes them so popular.
Pros of Asphalt Shingles
Offers a plethora of style, color and shape options to choose from.
It is inexpensive, compared to metal roofing and tile roofing.
Asphalt shingles are easy to install.
Maintenance cost is low.
Cons of Asphalt Shingles
They are less durable than metal and tile roofing, offering an average life of 15-20 years.
Some asphalt shingle slabs can be as heavy as 4lb, which can damage the roof deck.
Low grade asphalt shingles are susceptible to wind uplift.
They are the least green roofing option available in the market.
Metal roofing is the high-tech answer to the need for fire-resistant, environmental friendly, durable and lightweight roofing. It is mostly made from aluminum or steel. However, some suppliers also stock metal roofing, manufactured from other metals like zinc, titanium and copper.
Metal roofing comes in two basic forms: as shingles and as sheet-like panels. The metal shingles offer homeowners style variations, imitating, wood shakes, Spanish tiles or slate.
Pros of Metal Roofing
Highly durable with a shelf life of 30 to 50 years.
Light weight which reduces the chances of roof deck collapse.
Environment friendly.
Offers energy savings.
It offers ideal fire resistant characteristics.
Cons of Metal Roofing
More expensive than asphalt shingles but cheaper than tile roofing.
Difficult to install.
Maintenance cost can be high.
High acoustic retention, which may create disturbance for people living in the house, during a rainstorm or hailstorm.
Tile roofing is one of the oldest choice of roofing material, with its use, dating back to the ancient times. They are among the most durable forms of roofing materials, available in a wide range of colors and styles.
Today, homeowners have the luxury to choose tile roofing, that comes in two forms: clay tiles and concrete tiles. Concrete tiles cost less than their counterparts but are more expensive to install. In terms of durability, clay tiles last longer than concrete tiles.
Pros of Tile Roofing
Highly durable, with high end tile roofing having life expectancy of 50-100 years.
Easy to install.
They are available in a variety of colors, profiles and styles.
Superior fire resistance and hail resistance characteristics with the ability to withstand high winds.
Require limited maintenance.
Cons of Tile Roofing
Extremely heavy, 6-15 lbs/sq.ft, which may put the roof deck under increased stress.
They are expensive.
Choosing the right roofing material for your re-roofing project involves the consideration of many factors, from economical to environmental. We hope this post helped you to establish how asphalt shingles, metal roofing and tile roofing, fare against each of the factors of consideration.
"Pumpkin" has walked and taken a few naps on many a roof and has been around the roofing industry for many years now. She is assisted by Admin (H. Watson, Consultant) who specializes in accounting, web development, DB design & implementation, seo and network security. Knowing that blogs are an important factor to any website content, together we create blogs to deliver useful information that is relevant to Sun Coast Roofing & Solar's customer base.
Author Related Posts: