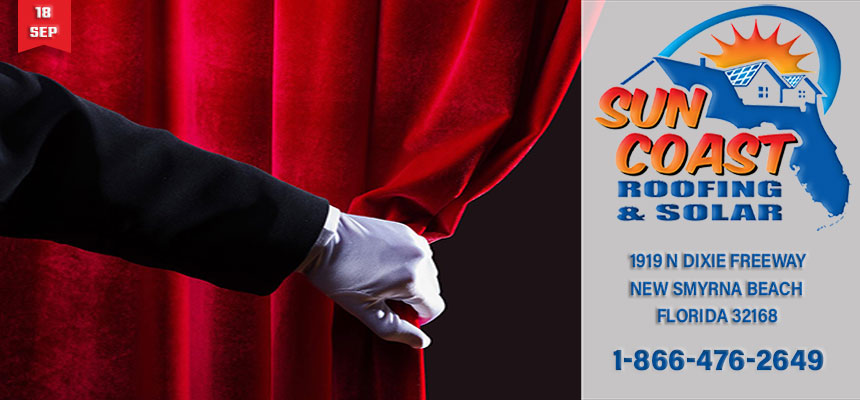 Behind The Curtain – After Signing Roof Contract
Most homeowners are blind to what is going on behind the scenes after they sign their roofing contract. I would like to shed some light on what the process entails between the time of signing the contract to installing your roof.
After meeting with your estimator to sign your contract, it is then brought back into the office and a file is officially made and placed in line for our Permit Tech to process. During this waiting period there are a few forms that are required in order to permit your roof.
Notice of Commencement (NOC) - The most important form needed for all permitted jobs is a Notice of Commencement. Any work being done on your home or business that is over $2,500.00 must be recorded with the county and submitted with the permit application. The sooner we have this form signed and notarized the sooner we can record it and receive your permit.
Another tid-bit of information to know for all owners is that a notice of commencement is NOT a lien. A NOC allows the contractor to leave the window open to file a lien if the customer refuses to resolve their account with their contractor after the job has been completed. In order to close this window, a Contractor's Final Affidavit and Termination of Notice of Commencement is required to be signed and notarized and recorded with that county.
Not all building departments are the same when filing for a permit. Some may need more documents or forms than others to be signed by the owners, which may require our estimators to schedule another meeting with you to sign or pick up additional paperwork.
Additional documents possibly needed:
Signature of owner on permit application
Copy of warranty deed (to prove ownership)
Mechanics Lien Affidavits
Construction Lien Affidavit
HOA/ POA approval letter
Copy of title (manufactured homes)
Historic District approval form
Once our Permit Tech receives all the documents signed and notarized, we will then be able to process and submit for your roof permit.
In the Hands of the Building Departments
Due to COVID-19, all permitting is online. Building departments have restricted our capability of walking in and processing a permit over the counter. COVID-19 has also resulted in many employees within the building departments to either work from home or have been furloughed, which has left only a few in the office. This all means that the building departments have gone from the normal 1-4 days of processing permit applications to possibly up to 2-4 weeks to receive your roof permit back.
When we finally receive your roof permit from the building department, our Production Department will then contact you to coordinate the best estimated time to start your roof install. Please remember that all installs are contingent on emergencies and weather. If one of these should arise, someone from our Production Department will contact you as soon as possible to reschedule.
I hope this has helped you to understand what to expect after signing your roof contract. We as a company appreciate you and look forward to doing business with you.
Call 386-423-0656 today for a free estimate!
Jessica is our Corporate Operations Manager who oversees the operations of all our branches and makes sure that every office is maintaining the standards and procedures set forth by the Corporate headquarters. If you have a problem or need an answer she is the person to turn too.
Author Related Posts: