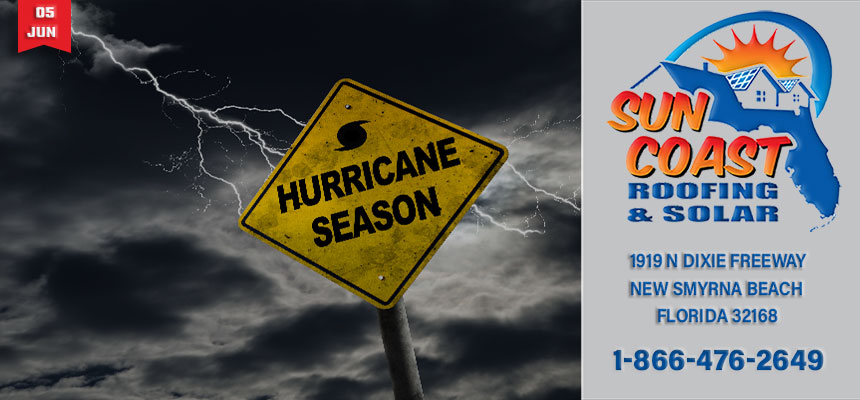 Hurricane season officially began on June 1st and will continue until the end of November. Properties along the east coast are sitting ducks for these extreme weather events for roughly half the year, so owners will need to take precautions to keep their properties safe.
Why you should be concerned about hurricanes?
Around 40% of hurricanes that make landfall in the U.S end up hitting Florida. These hurricanes often feature winds that have wind speeds in excess of 120 mph. If the wind doesn't blow down your home, the projectiles they launch at your property can still cause extensive damage. Hurricanes can also rip off your roof and flood your home from heavy rain.
Some insurance policies can cover the damage to your home's structure, but they may not cover damage to your belongings inside the property itself. Due to this reason, Florida residents need to be prepared for hurricane season before it rolls around.
How can I prepare for hurricane season?
You will need to take many steps to get ready for hurricane season. These include:
Storm-Proofing Your Yard
As mentioned earlier, projectiles launched by high winds pose a major threat to your home. If your property is located in a hurricane prone region such as Orlando, you will need to get rid of any items or objects in your yard that could turn into projectiles during these events.
This means looking for any old or dead trees that aren't firmly rooted in the ground, and removing them from the premises. Similarly, you can trim branches and bushes to get rid of any loose pieces that could be ripped off by winds.
Yard items such as swing sets or outdoor furniture should be placed indoors or secured properly using ropes or harnesses.
Clearing Drainage Systems
Your home's drainage system will help direct heavy rainfall into the appropriate path so that it doesn't flood your property and create issues. However, these drainage systems tend to get clogged with dirt and leaves over time.
Before hurricane season hits, you should inspect your drains and gutters to ensure that they are clear and capable of draining water effectively.
Review Your Insurance Coverage
Be sure to review your insurance coverage before the season arrives. Some insurance providers may cover damage to part of the property structure, but they may not cover roof damage. If this is the case, you may need to seek out additional insurance coverage from elsewhere.
Roof Inspections
Your property's roof will be the last line of defense protecting your home from the elements. If your roof fails, your possessions may end up being damaged. Due to this reason, performing roof inspections before hurricane season is essential.
You may be able to perform this roof inspection yourself by climbing onto your roof and looking for any signs of deterioration. Any minor problems such as leaks, deteriorated shingles, or loose nails could turn into major issues when a hurricane is involved. So you will need to keep a close eye out for these problems and address them as soon as possible.
Alternatively, you could hire a professional to carry out the roof inspection for you. Experienced roofing specialists will be able to spot any roof defects or problems you may have missed.
Contact Sun Coast Roofing & Solar to get your roof inspected by a professional.
"Pumpkin" has walked and taken a few naps on many a roof and has been around the roofing industry for many years now. She is assisted by Admin (H. Watson, Consultant) who specializes in accounting, web development, DB design & implementation, seo and network security. Knowing that blogs are an important factor to any website content, together we create blogs to deliver useful information that is relevant to Sun Coast Roofing & Solar's customer base.
Author Related Posts: