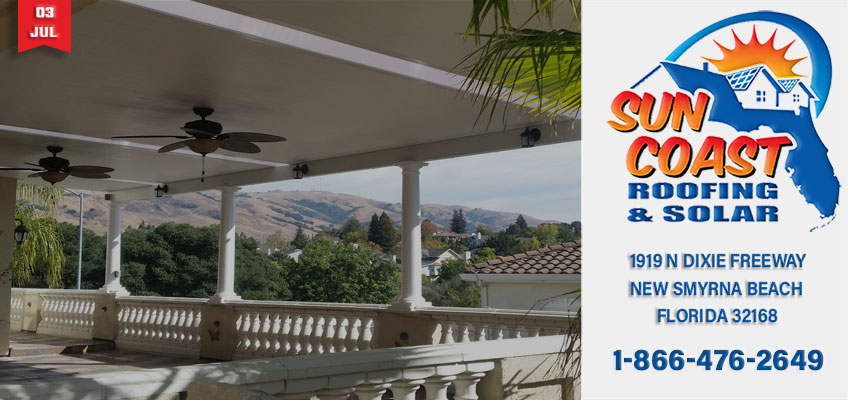 If you are looking to greatly extend your property's functional value, a covered patio is one of the best home improvement projects that you can undertake. It also offers several more benefits than uncovered patios. Sun Coast Roofing & Solar sheds light on all the benefits of a covered patio.
Comfortable Environment for Guests
A covered patio provides comfortable surroundings for both guests and hosts. You will no longer need to hold events indoors. You can enjoy an outdoor environment while still ensuring privacy and shielding from the harsh sun with a covered patio.
From barbeques to parties, you can hold different types of events outdoors. The cool shade of the patio covering will keep everyone comfortable and relaxed. Add a ceiling fan for further cooling, comfort and circulation.
While an ordinary patio can make your property look good, a covered patio will make it look even better and boost your home's curb appeal.
A covered patio becomes an extension of your indoor space, so it still provides the freedom of the outdoors. It is a perfect solution that encompasses both visual appeal and functionality.
The right combination of color, design and materials can impart a chic look to your property that will make it the envy of your neighborhood.
With respect to the theme and color scheme, you can opt to either complement the façade of your property or provide a striking contrast.
You can include the exotic details and features to get the best out of your covered patio, such as patio edging, pavers, stonework, fans, painted ceilings and more. You can also select from plenty of great roofing materials for a covered patio that looks great and is durable at the same time.
A covered patio can add value to the price of your property so that you can gain a premium on its sale. To get this value, you need to work with an expert who can suggest to you the optimal design, theme, color scheme and materials.
You can extend the usable space on your property via a covered patio.
A covered patio can save you a lot of money on outdoor furniture by keeping it safe from the elements. Homeowners in the state of Florida know all too well what the sun, wind, dust and rain can do to their outdoor furniture.
The patio covering will keep your precious furniture safe and secure. It will also provide the utmost comfort to those using the furniture like your relatives and friends.
A patio covered can also become an entertainment oasis since you can include a TV and a gaming console within the patio space. This way, you can enjoy all the entertainment you need without going indoors. With a flat screen TV of the right dimensions, you can turn your covered patio into an outdoor cinema.
To gain the benefits of a covered patio, you need to hire the right experts who can show you the best designs and construct a robust structure that can last well into the future.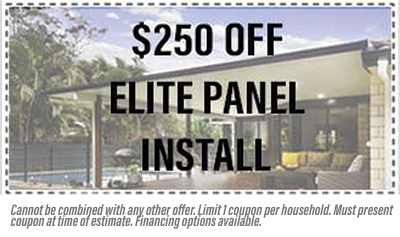 Don't wait any longer for the outdoor patio of your dreams.
"Pumpkin" has walked and taken a few naps on many a roof and has been around the roofing industry for many years now. She is assisted by Admin (H. Watson, Consultant) who specializes in accounting, web development, DB design & implementation, seo and network security. Knowing that blogs are an important factor to any website content, together we create blogs to deliver useful information that is relevant to Sun Coast Roofing & Solar's customer base.
Author Related Posts: