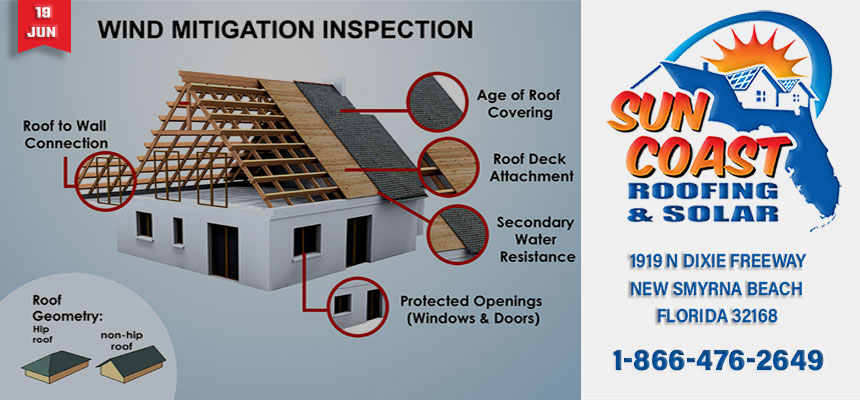 Hurricane season is approaching, so homeowners will need to take measures to protect their properties from the elements. Hurricanes in Florida can cause extreme flooding and high winds can also cause a significant amount of property damage.
Property owners should get wind mitigation inspections done if they wish to keep their properties safe and minimize the costs associated with hurricane damage. Let's take a closer look at wind mitigation inspections and why Florida residents need them.
What is a wind mitigation inspection?
Wind mitigation inspections are a special type of home inspection that look at parts of your home that are susceptible to wind damage during hurricanes.
Your typical wind mitigation inspector looks at things such as:
Property age
Roof shape
Roof material
Roof reinforcements
Wall material
Water leakage protection features
Protection for vulnerable spots such as windows
What are the benefits of wind mitigation inspections?
Wind mitigation inspections are performed to identify and address any roof issues that could compromise the integrity of the roof structure and the safety of your home in an extreme weather setting.
You should take care of these issues as soon as possible, as even minor roof defects or leaks could turn into significant problems during a hurricane. These extreme weather events have the potential to damage or completely destroy your home if you fail to take the right precautions.
Reducing Insurance Premiums
Florida residents can enjoy an additional benefit from having wind mitigation inspections done: reduced insurance premiums. After Hurricane Andrew in 1992, Florida passed a law that required insurance companies to offer their clients discounts and credits if their residence possessed certain features and home improvements that reduced damage from wind.
This provides Florida residents with a great incentive to get wind mitigation inspections done. After all, you never know how much damage wind could do to your property.
Mortgage Approval
Another reason why Floridans may need to perform wind mitigation inspections is to be approved for a mortgage. Lenders in Florida require homeowners to possess windstorm insurance if they wish to apply for a mortgage.
Inspections Pay For Themselves
Wind mitigation inspections are relatively cheap to perform. Wind mitigation inspectors typically charge between $75 and $150 to complete an inspection. The results of these inspections are also valid for up to five years.
If your home is damaged by a hurricane within that time span, your insurance savings should exceed the cost of the inspection by a wide margin.
So consider getting a wind mitigation inspection done on your home as soon as possible. If inspectors identify any vulnerable points around your home, you can address them before a hurricane hits.
If you're looking for quality roofing and construction services in Florida, give us a call.
"Pumpkin" has walked and taken a few naps on many a roof and has been around the roofing industry for many years now. She is assisted by Admin (H. Watson, Consultant) who specializes in accounting, web development, DB design & implementation, seo and network security. Knowing that blogs are an important factor to any website content, together we create blogs to deliver useful information that is relevant to Sun Coast Roofing & Solar's customer base.
Author Related Posts: